Great article on the 6000 system from a working pro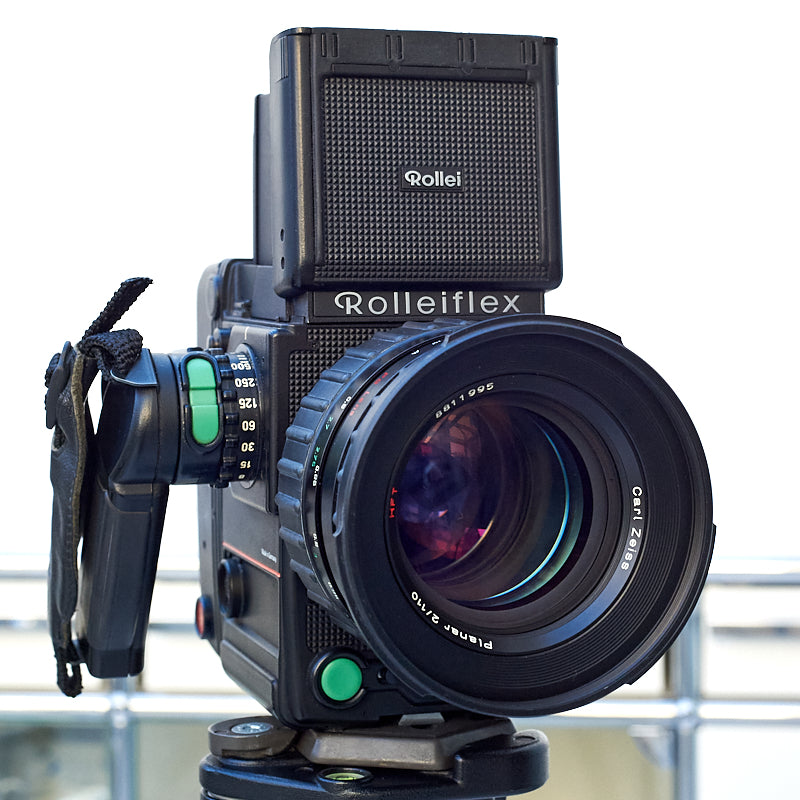 "Owning 35mm, medium format and 5×4 inch monorail cameras, the Rolleiflex 6000 system is, for me, something of an ideal compromise."
Source: Rolleiflex 6000 – A Passionate Review – By Volker Muth
You should read through this article - he has some good insight into the system and also shows some great photos taken with some of the different lenses. 
I've met Volker in Germany once during Photokina and he's a nice guy, and we've had a few e-mails over the years.  It's great to see his article on the Rolleiflex 6000 system which is very detailed, but omits a few things about lenses he hasn't used.  The 90mm APO macro lens by Schneider, the 180/2.8 Schneider, and the 60mm Schneider Curtagon are all missing from his report and personally I think these lenses are some of the jewels of that system.  If he liked the 150mm Sonnar for portraits then he'd absolutely love the 180/2.8 Schneider.  He's using an older version of the 6008 which has red led display, but the 6008 Int2 and 6008AF both have LCD displays with more information and both came fitted with a better focusing screen, the High D.  He doesn't detail much about macro work, but the Rolleiflex system has a huge number of macro accessories – perhaps more than any other medium format system.  Since he covered a lot of material already and still so much was omitted it just goes to show you how deep the Rolleiflex system is.  And nearly all of the lenses and macro accessories work with the Hy6 Platform.  Still it's a great overview of the camera from a working pro. You should check it out.