Rollei Marin - Underwater housings for TLR, 6000 and yes Hy6 Rolleiflex cameras too!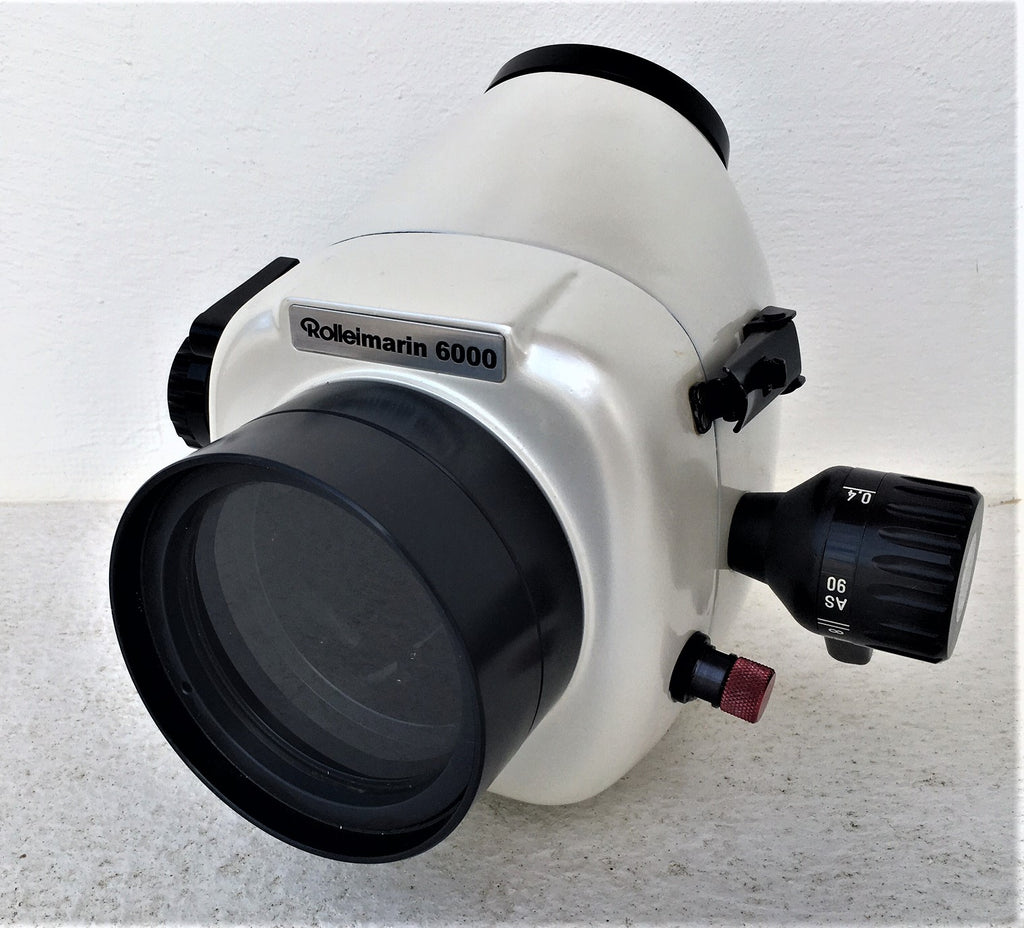 Wulf Koehler and "OceanOptics Germany"
I've been working with Wulf Koehler this last year.  He's a German engineer who has a long history with Rolleiflex and Rolleiflex underwater housings in particular.   He's been making parts for and servicing the Rollei Marin underwater housing for the TLR's for decades, but he's also produced an underwater housing for the Rolleiflex 6008 and has finished a design for the Hy6 as well.  
Just in case you don't read further - let me summarize some key points here:
Underwater housing for the 6008 is available now (one piece) - please get in touch with me or Wulf
If he can get 3 or more orders for the Hy6 underwater housing, he'll produce them. Ify have interest please get in touch with me or Wulf. 
Parts and service for the Rollei Marin for TLR are available
Here's a bit more info on Wulf - he's a really nice guy and has an interesting story and besides passion for Rolleiflex cameras, he and I have several other connecting points including through several people and companies involved with underwater films and research work. 
In the early 1970's, Wulf H. Koehler founded his company "OceanOptics Germany" in Darmstadt-Germany.
As a development engineer, he designed underwater camera housings for high-quality cameras, manufactured them and marketed them under his own brand name.
He had a very close relationship with the company "Franke & Heidecke, the Rolleiwerke" in Braunschweig and was 'partnered' with this company for over 30 years.
For every single-lens reflex camera that Rollei put on the market, he designed a suitable, tailor-made underwater housing.
His first big success was the famous "AQUAMARIN WKD SL66", which Koehler designed for the Rolleiflex SL66.
This underwater camera/housing combination replaced the Hans Hass twin lens camera housing, the ROLLEImarin.
A new era of 6x6 photography began.
This was followed by housings for the Rolleiflex 3003, the SLX and for the entire series of 6000 models, including the 6008 Professional, 6008 Intergral and the 6008 AF.
Each of these cameras had its own custom uw-housing.
Wulf also met the needs of other slr-camera manufacturers like Hasselblad and Nikon, as well as housings for video cameras from JVC and for professional 16mm film cameras
from Arriflex Munich-Germany.
A very special design he did, was an uw-housing for National Geographic Society in Washington for a NikonF3mot camera. This housing was dedicated to the master photographer
David Doubilet.
Wulf had tested this special housing himself taking it down to 200 m of depth and he had shot the very first "Super Selfi" sitting in the research vessel "GEO", diving in the Red Sea around Eilat.
The work in his company was not Wulf's only occupation, he was also president of the German Underwater Club in Darmstadt and he was the head of the Department of UW-photography
and UW-Movies at the Federation of German Sports Divers, the VDST for a good many years.
Wulf was recently recognized for his lifetime achievement and commitment to promoting the sport of diving, as well as the promotion of the industry to produce underwater cameras
for sports divers, he recently received the "International Scuba Diving Hall of Fame Award" in Cayman Island.
Even in his 'old age', he cannot retire and is currently in the process of designing a special underwater camera housing for the "Rolleiflex Hy6 mod2" equipped with a digital back.
All of Wulf's designs were characterized by very good handling, perfect weightlessness of the housings when underwater and elegant shape.
There is a big difference between equipment of this type that is designed on the drawing board only and that which is tested and used for routine work by an expert photographer
and experienced diver using it for routine work.
Today Wulf Koehler is working on the design for an underwater housing tailored for the Rolleiflex Hy6mod2, the hybrid 6x6 camera which allowes the use of film and using a
Digital Data Back as well.
Because of the relative small number of Hy6 users and the very high cost of manufacturing the first 10 copies of an uw-housing, Wulf would like to know how many uw-housings can be sold  in order to justify  the costs for R&D as well as the retail price for the customers in the future.